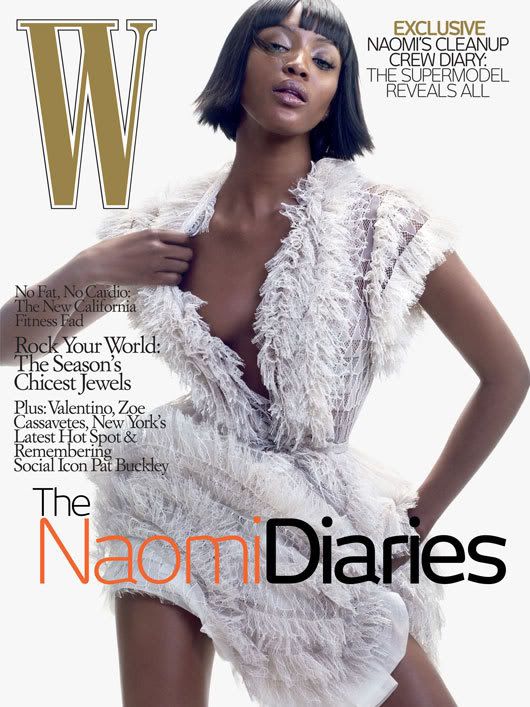 via
The London News
Black models have little hope of making it big, the founders of one of the world's biggest model agencies said today.
Carole White, who founded Premier Model Management, said even Naomi Campbell, who she represented for 17 years, failed to make as much money as her white contemporaries who include Kate Moss and Claudia Schiffer.
Her words echo the feelings of the supermodel who recently said she gets a "raw deal" in England.
White said: "A black girl has to be perfect to get work. The bookers are told "don't send any ethnic girls".
"I showed a picture of a new black girl to an agent in Milan and he actually recoiled. He said: "We don't have black girls in Milan. It's impossible"."
She added: "Black girls never make money. Even Naomi Campbell didn't make money like the white girls did' she was always offered less."
Six months ago Campbell launched her own campaign to find new black talent. She had planned to launch a model scouts agency in Kenya.
"Black models are being sidelined, even myself, I get a raw deal from my own country in England."
"It's a pity people don't appreciate black beauty," she said.