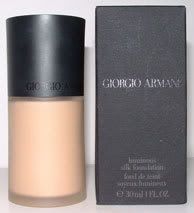 If you have any lingering doubt about the level of genius that Pat McGrath has brought to makeup artistry then do yourself a favor and sample her work at the Giorgio Armani makeup counter.
Up until my visit a few weeks ago, I was a die hard MAC makeup devotee. Simply nothing else would do, if the powder or foundation didn't have NC45 on the bottom, I wouldn't let it near my face.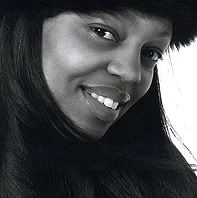 My confession is that the lure of the McGrath developed line proved too much and I found myself plopped down on a stool while fashionably clad associate at Nordstrom painted Lumnious Silk Foundation #11 on my face. When it was over and I looked in the mirror, I simply could not believe how good my skin looked. Dark circle? Poof! Just flawless, just like that. I was converted.
But like Scientology, conversion comes with a price. $50 a pop...ouch! My SA gave me a generous sized sample that I'm still using 3 weeks later so a little goes a long way. When it runs out I'll just have to bite the bullet.
What I'm not so sure about is the animal hair brush that the do the hard up-sale on. My cheapo Sonia Kashuk concealer brush and my fingertips seem to do the trick nicely enough for now. Maybe I'll get lucky on Ebay.
This stuff is firmly in the WIN column. I was starting to feel too old for MAC anyway.